LA TERREUR DES BACS A SABLE
✉

: 843
messages, depuis le

: 01/03/2016

© AVATAR : camille rowe-pourcheresse (by schyzophrenic)

DC ⁞ : tom barlow

PSEUDO ⁞ : DIKTAT (elise)
---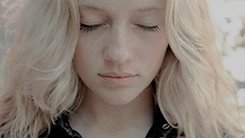 ---
Âge ⁞ : 26 yo.

Adresse ⁞ : ropewalk
---
▶ FEUILLE DE PERSONNAGE
Feuille de personnage
♪
Playlist
: could you be loved (bob marley), no diggity (blackstreet)
Répertoire des liens
:
Foi en l'amour
:




(12/100)

Sujet: Re: py ; i am a little bit of loneliness, a little bit of disregard. Mar 12 Avr - 22:48

---


Félicitations ! Ca y est ! Tu es validé(e) !
Elle est intéressante cette petite Poppy, son caractère est vraiment cool, enfin dans le sens où tu vas kiffer le jouer, parce qu'après quand on se retrouve en face d'elle jsais pas si c'est la nana la plus cool du monde mais en tout cas, son histoire est touchante


---

Dés à présent, voila un résumé des différents sujets dans lesquels tu vas pouvoir te rendre afin de pouvoir définitivement commencer à jouer : ANNUAIRE DES METIERS ⁞ ANNUAIRE DES LOGEMENTS ⁞ SYSTEMES DE POINTS ⁞ ANNUAIRE DES LIENS Nous nous chargeons de te mettre dans ton groupe, ainsi que de réserver définitivement ton avatar, cependant on t'invite à venir vérifier que ça a bien été fait car un oubli pourrait arriver (même si on fait attention). Voila, maintenant il ne nous reste plus qu'à nous retrouver dans le jeu !

_________________

Ta tristesse... elle sort quand même, elle trouve toujours la sortie. C'est ce qui fait ton charme : tu souris tout le temps, mais tes yeux appellent au secours.
L'INCARNATION DU WEIRD
✉

: 616
messages, depuis le

: 11/04/2016

© AVATAR : shiya(tuppencemiddleton), rileys-blu(gif).

DC ⁞ : c'est facile, izzy.

PSEUDO ⁞ : celesse, madison.
---
---
Âge ⁞ : vingt-six ans.

Adresse ⁞ : #05 tabley st, baltic triangle.
---
▶ FEUILLE DE PERSONNAGE
Feuille de personnage
♪
Playlist
: stressed out; twenty one pilots.
Répertoire des liens
:
Foi en l'amour
:




(45/100)

Sujet: Re: py ; i am a little bit of loneliness, a little bit of disregard. Mar 12 Avr - 22:53

---

merci pour tous ces compliments

_________________

« JE NE SUIS RIEN, JE LE SAIS, MAIS JE COMPOSE
MON RIEN AVEC UN PETIT MORCEAU DE TOUT. »